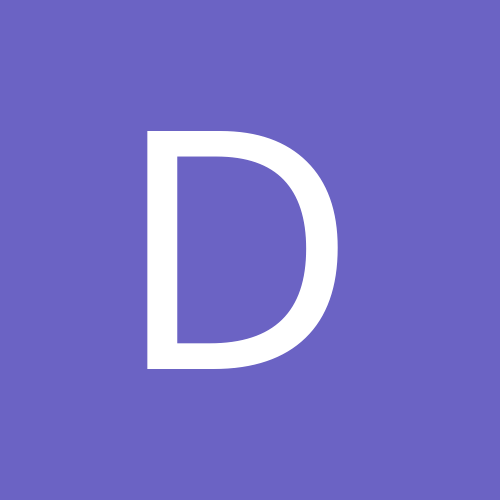 Content Count

24

Joined

Last visited

Days Won

2
Community Reputation
13
Good
FWIW. I'm always curious to know what changes when fixes are installed. In this instance, just the code and for both the debugger and Parnassus bookmark patches. After both updates for my Professional edition, the Help About version information did not change -- both before and after was V28.0.44500.8973. And that is likely expected. Drilling a little deeper, there was differences when looking at the Help About Version Information along with the addition of a line in the Installed Products list. The details: again, this is for Professional (though I'd expect the other two editions would be the same). Here's some difference reports from a simple examination of the IDE Help About Version Information and the Windows Program Files (x86) directory and subdirectories -- no effort to look at either the registry or other folders. The Windows folder information was obtained by using Karen's Directory Printer saved to a file (both a before and after updates) and then using Beyond Compare to examine the differences and to generate a differences report. (Ya, I know, anal retentive). rpt06C08.htm rptE3EAB.htm

Thanks for posting this update. I don't know if there is some other way to discover changes other than this forum and the occasional BLOG post from Marco -- IOW, this thread is my only source of info about the BM issue. As a matter of curiosity, does that change to the build process mean that the bookmarks feature is now fully integrated into the IDE?

Thanks for that feedback. I should look at what GExperts offers. Was that something from the initial offering or did you add that when you took over support? I guess what I am irritated with is the lack of communication and responsiveness by EMBT. As it is now, I use Parnassas without having to think about it. The change to another paradigm would be a disruption. Programming/debugging is enough of a challenge without having to slow down to think about how to do things in the IDE. </rant>

I'm a casual user of NPP and wasn't aware it could some how solve this little problem. Please, how are you using NPP to get around the Parnassus bookmarking facility problem?

30 days on, and it appears all's quiet on the bookmarks front. Did I miss something or is it still waiting to be corrected?

Ann, thanks for the tip. It just might be what I could use for that occasional need to read the documentation. But, I'm not a regular Google user, so, if you would, is this cache something only available from their browser or is there a URL that would get me started (I'm a Firefox user). TIA

I have projects which were started under Tokyo. Some day I'll migrate those 11.x but for the time being, I continue to use that older editions of RS.

Maybe by the summer solstice they'll have restored the Tokyo pages.

After installing 11.1 I looked for something in GetIt for Parnassus Bookmarks - nada. Where is it? Perhaps I'm missing something really obvious but after my installation of 11.1 (Professional) it looks like it is MIA.

Well, 11.1 is out. I'm about ready to install it on my test system. Will the much desired Parnassus offering be there? In the meantime, I don't see anything obvious in this feature & fix list: https://docwiki.embarcadero.com/RADStudio/Alexandria/en/New_features_and_customer_reported_issues_fixed_in_RAD_Studio_11.1 . Did I miss it? .

Yes, it does feel like it. But there's the old adage about never installing anything ".0" and Alexandra is 11.0 is it not? Yes, I have it installed but I've not migrated anything to it. And why apparently some shops have ported projects to it is something I can understand only in very narrow circumstances. As some one that purchases the license to RAD Studio, it's a bit disappointing it's not ready for prime time. And I'm not just referring to the current issue of the Parnassus bookmark facility, I'm also looking at the list of open issues on the QC site.

Maybe it'll be fixed after Wednesday. See: https://register.gotowebinar.com/register/7497661470554577420

NP. A check of a number of BM's in my browser shows that clicking refresh enough times does eventually result in the desired page shown correctly. I guess the quip about the support chain starting in Oz then continuing to CA and finally Europe wasn't a joke then. Oh well. My bad.

I thought he was just continuing a joke.