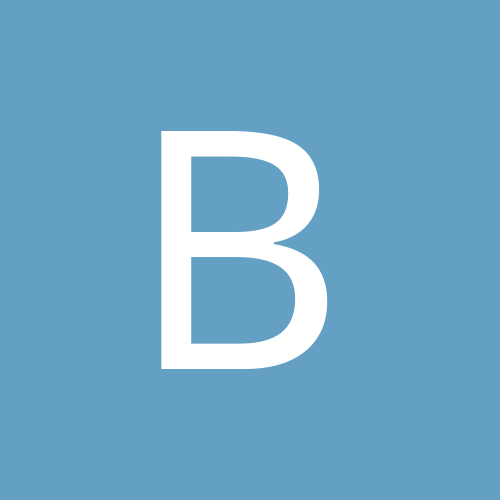 Content Count

21

Joined

Last visited
Community Reputation
4
Neutral
Recent Profile Visitors
The recent visitors block is disabled and is not being shown to other users.
Thanks for this info. I've been wrestling with this issue for a while. 10.x had the ability to turn LSP off and use the legacy version, which often fixed the Ctrl-click issues. Not being able to Ctrl-click an identifier drives me nuts and I'm always looking for a good resolution. Newly opened projects seem to have less of an issue, but it is definitely the longer units for more complex projects that fail.

But the best feature for me is to be able to quickly drop a stack-based bookmark, move anywhere, then simply hit Esc to go back where you were.

I concur. Never been able to produce a web app so quickly. www.unigui.com

Thanks for this too, much better. Now if I can just get the older "Open Recent" back, I hate the two columns and the layout.

My experience too. But putting the cursor on a new property (e.g. AutoDropDownWidth in TComboBox) still fails since it loads 10.4.2. I can go to the DocWiki, but that takes a bit to find what you're looking for. But there's not that much new in 11 so I guess it's not too big of a deal.

Is Help working for anyone else? It's not for me. Sometimes I get the 10.4.2 help, other times nothing (when pressing F1).

Wonderful! This is loaded and working. Many thanks.

Appreciate the work too. I've been trying to modify the source myself to get it compiled on Alexandria, and making some progress, but I've hid a brick wall in the GX_OtaUtils unit. Telling me there are function declarations that don't agree with each other and I cannot find where the multiple declarations are (e.g. GxOtaGetEditorLine) for the life of me. I just can't use Delphi without GExperts. It's too painful when I've been used to it for years. Until GExperts is working, D11 will have to wait...

Is there a full white paper of all changes, bug fixes, additions, etc. yet? I can't seem to find a detailed list.

BruceTTTT replied to ahmed.atayib's topic in VCL

Same thing is true for the Parnassus IDE add-ons as well evidently.

For what it's worth, if you "delete" rows by reducing the RowCount, I'd recommend clearing the cell contents first. I found many situations where I'd reduce the RowCount, then increase it later and the cell contents were still there. This may have been fixed in later versions of Delphi as I've not checked it in a while.

My experience exactly as well. Can't figure out a pattern either, gets annoying at times. I seem to have the problem more with 10.4.2 than 10.4.1 (but 10.4.2 fixed a lot of other problems).

BruceTTTT replied to luebbe's topic in VCL

My experience is similar too. Does not work with TMainMenu, and it has painting issues (e.g. add a TSpeedButton to the TTitleBarPanel and toggle the Flat property). The ShowCaption property doesn't seem to work either.

BruceTTTT replied to A.M. Hoornweg's topic in Databases

Is the ZeosLib for FireDAC? I.e. is it installed as ODBC so FireDAC can see it? Otherwise the the msoledbsql OLE DB driver works fine with dbGo... Bruce

BruceTTTT replied to A.M. Hoornweg's topic in Databases

There are no "problems" with the native client except for compatibility with versions of SQL Server. Depending on which version of the server you are running (including with Express), you have to pick the correct native client. There are times my software has had to support 5 different versions of the server (2008 all the way through 2019), and supporting a different driver each time gets annoying fast. So far with my testing, the msoledbsql ("Driver", not "Provider") and the related ODBC 17 driver just released by Microsoft are compatible with all versions of SQL Server. This is really helpful when the app or client needs to access different versions. And as mentioned above, ODBC 17 is slower. Bottom line for me right now, dbGo using this new driver is still the fastest and most agile solution. Supporting ODBC 17 as a choice is great for options, but in all my testing, there is still overhead vs. using the OLE DB "Driver" directly. https://docs.microsoft.com/en-us/sql/connect/oledb/oledb-driver-for-sql-server?view=sql-server-2017 In their words: ... SQL Server Native Client OLE DB provider (SQLNCLI) remains deprecated and it is not recommended to use either for new development work.