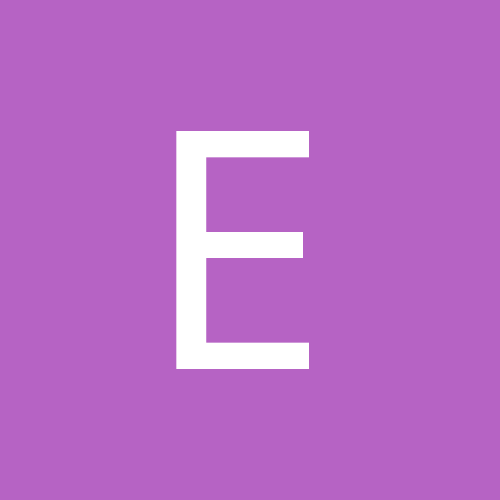 Content Count

37

Joined

Last visited
Community Reputation
18
Good
Recent Profile Visitors
The recent visitors block is disabled and is not being shown to other users.
Does this happen on several different devices?

Why, oh why is there no description on github to say what is so great about the project? Sigh... even the project that this originated from says nothing, except showing some screenshots. I guess we programmers are not marketers 🙂

eivindbakkestuen replied to M-Brig's topic in VCL

Try refreshing the Overbyte site in your browser, the latest stable release is 8.64

Greetings from NexusDB, the home of great database components and Quality Assurance tools for Rad Studio/Delphi/C++ Builder. We have a great EOFY (End of Financial Year) offer for you! Take advantage of the following until the end of June: For any purchase made of new licenses, on all products, take 30% off the normal price. Yes, that is 30% off any full price product, even including our Full Monty Pack which bundles all products! To receive the rebate, make sure you enter the following coupon code during checkout: EOFY2020 Visit our webshop here: http://www.nexusdb.com/support/index.php?q=pricing Please also note, all our prices are in Australian dollars. If you are purchasing from outside Australia, take advantage of the extra 25% "rebate" provided by the favourable USD/AUD exchange rate! Our main products: NexusDB Database http://www.nexusdb.com/support/index.php?q=nexusdb Nexus Quality Suite http://www.nexusdb.com/support/index.php?q=qualitysuite regards, The NexusDB Team

Are you sure that option does not exist anymore? 🙂 I'm pretty sure I didn't dream this up.

No, you didn't miss anything, exact same thing happened to me. I'm absolutely certain I had Help checked during the first install, because this also happened to me during 10.3. Worse part of it was, even though I'm absolutely sure I left the "remove registry entries" option in the "keep" position during uninstall, after the reinstall the IDE came up pristine, and left me with installing a ton of 3rd party libraries a second time. Ugh.

eivindbakkestuen replied to bazzer747's topic in Windows API

You are describing a wizard UI...

eivindbakkestuen replied to McSh's topic in VCL

You are doing R&D. Are you saying your R&D process does not allow you to use an exception stack trace logging solution to figure out where it happens?

eivindbakkestuen replied to Mike Torrettinni's topic in VCL

Have you looked at the Message parameter values to see what you're actually getting?

eivindbakkestuen replied to Vandrovnik's topic in General Help

We are aware that the UI isn't modern anymore, and work is underway to improve that. However, @Tom F is right to say it just works (up to and including the latest Rio version!). Which allows the users to get their work done and move on. 🙂

Out of idle curiosity, does this happen no matter how many cores you have in the CPU? What do the CPU core graphs look like in the Task Manager?

Have a look at this which was just posted: UberFrame panels

You may want to test docking. You're not locked to docking the windows in particular places, they can float around on the "desktop" inside your application. You decide what kind of docking etc operations are applicable (perhaps you have a few child windows where it would be appropriate to only see one of them at a time, so would work in a tabbed child window, etc). I'm attaching an image of an application using the DevEx docking library; could just as well have been done with MDI.

eivindbakkestuen replied to Nathan Wild's topic in Databases

Are you still using version 10.1? The issue was apparently fixed in 10.3.1, perhaps test with the Community version to make sure before you go for the upgrade.

eivindbakkestuen replied to eivindbakkestuen's topic in Indy

Ah, your BoundIP reference got me thinking. After some sleuthing, It turns out that my client had been misinforming me; BoundIP was put into use some months ago, and I was told that version worked for them. In reality, they were still running an older version which did not set BoundIP, which then caused confusion when a new update was delivered and this error immediately triggered. Lesson: don't trust clients (check), always use exception stack tracing (check) and log everything (check).