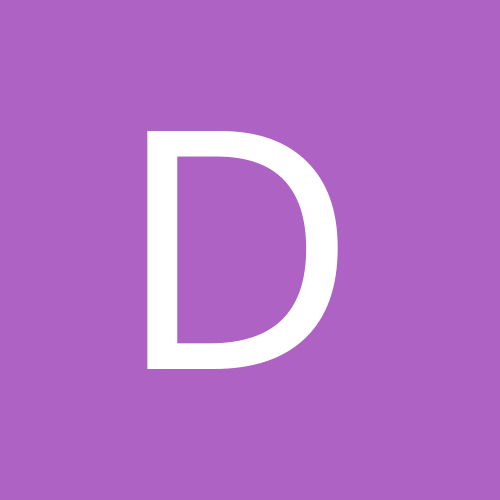 Content Count

24

Joined

Last visited

Days Won

1
Community Reputation
12
Good
Recent Profile Visitors
The recent visitors block is disabled and is not being shown to other users.
GExperts installer version based on 3040 revision in attachment. I had to archive the installer to fit in Max total size for attachments: 4.88MB. GXRS10.3_1.3.16_experimental-twm_2020-01-10.zip

I made a few changes to the BuildTools\prebuild.cmd and Projects\DelphiXx103\GExpertsRS103.dproj files. The files I modified are in the attachment. I can not guarantee the correctness of the changes. But, the compilation is now successful and I was able to build the distribution kit based on the available sources. prebuild.cmd GExpertsRS103.dproj

Perhaps the answer to this question on stackoverflow or the information from the article "Selective Debugging" will help you

GExperts Goto dialog in from the current sources (2019-10-13) works fine now. Thank you for the bug fixing, Thomas!

Information about patches and hotfixes can be found in this article: RAD Studio, Delphi and C++Builder 10.3.2: List of Patches

I created ticket in SourceForge: Invalid row selection when trying to go to the sections in the plugin Go to

Hello, Thomas. Thank you very much for your contribution to the development and support of GExperts. I noticed that the standard dialog for Go to Line number inside the IDE works correctly with sections: uses, interface, implementation in units where there are comments in Russian language, and a similar dialog in GExperts when trying to go to these sections goes to the wrong line. I can put an example on SourceForge and attach the number of this task here, if necessary

@Attila Kovacs Please provide a link to a website where we can find your plugins ) Judging by your activity in the Delphi developer community and the development of GExperts, it would be interesting to get acquainted with them

You can find similar functionality in CnPack Enable wizard IDE Main Form Enhancements in CnPack -> Options -> Advanced And then enable this setting in this priority: 01. CnPack Options.png 02. IDE Enhancements Wizard.png 03. Lock IDE Tollbars to Disable Drag.png 04. Lock Toolbars.png Not sure, but maybe CnPack's solutions Lock all toolbars, including MMX and CnPack Procedure List, while Lynatan plugin Lock only Standard IDE Toolbar

Try to install the Lock Toolbar expert. Customize toolbar similar to your preference (look like the attached "delphi_before.jpg"). Then right-click on toolbar and choose "Lock Toolbar". Most likely, this should help ))

Did you try -cleanregistryide command line switch option? Also you may read this article: Reset Rad Studio settings without uninstalling it. If not help, you may try to totally uninstall Rad Studio according information, described in attached file (But remember that this instruction was write for previous version Rad Studio, in your case the version number must be 20.0 instead of 19.0) manual_uninstall_of_rad_studio_delphi_c__builder_10.2_-_embarcadero_community.mht

Did you try RFindUnit plugin from RfRezino? It works as it should and does not cause errors)

I am not good at writing and debugging experts, so I could be quite wrong in this question .. Nevertheless, I think that it is possible to function GetPackageName(Index: Integer): string; or function GetPackage(Index: Integer): IOTAPackageInfo; suit you. In any case, you can familiarize yourself with them in more detail on the website: Browsing Package Information

First of all read information in this pages: Installation Notes and Installation

You can find the default keyboard shortcuts in the corresponding section of the documentation. And to search for registered hotkeys by other plugins use Delphi Shortcut Finder. If the desired shortcut was not found in "Known Shortcuts", try searching for it in the "Search Registered Shortcuts" section. In the "Search Registered Shortcuts" section, you can "Export Known Hotkeys" to a CSV or HTML file, or use the "Keyboard Shortcuts" extension from GExperts to search for conflicting keyboard shortcuts.