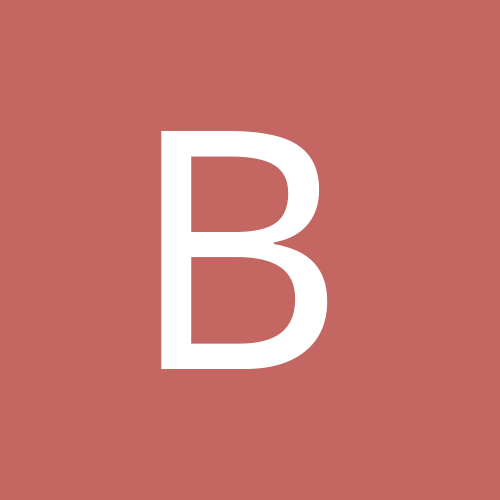 Content Count

74

Joined

Last visited
Community Reputation
3
Neutral
Recent Profile Visitors
The recent visitors block is disabled and is not being shown to other users.
Anders, That code works perfectly, many thanks, so my problem is solved. With Outlook closed, when I run the code the email is created and I can see Microsoft Outlook (32 bit) in Task Manager. Even after the VarClear( Outlook ) executes Outlook is still there. When I close or send the email Outlook then closes. When the line GetActiveOleObject('Outlook.Application') is run I get an error message: 'Operation unavailable', but the email still gets created and displayed/sent. This only occurs in debug mode. When I run in normal mode I don't get an error message, but as above Outlook opens only on the vMailItem.Display line, and only closes when I send/delete the actual email.

After I've done a vMailItem.Send (or .Display), I issue a VarClear( Outlook ). This is for every individual email sent.

Anders, try Outlook:= GetActiveOleObject('Outlook.Application'); except Outlook:= CreateOleObject('Outlook.Application'); end; vMailItem := Outlook.CreateItem( olMailItem ); .. and later on ... if gvbAttached = True then vMailItem.Attachments.Add( gvAttachedFile ); //(gvbAttached being boolean which determines if file is to be attached, and gvbAttached being the location/name of that file).

Hi, I mainly use Outlook to send emails, and on some I attach a document. My code mainly revolves around this line: vMailItem.Attachments.Add( filename ); (vMailItem being the Outlook item object. However, what I'm finding is that after I've sent an email with a file, if I want to send another email but without a file, the file is still attached to the email. I've cleared the edit box which holds the file name (which I use to get the name of the file). I use a boolean variable to say whether there is an attachment or not and that code does bypass the above line, but the previous file is still being attached. Is there a method which can remove any previous file attachments to an email, like 'vMailItem.Attachments.Remove' ?

bazzer747 replied to bazzer747's topic in Databases

I've put at Start Transaction, TRY .... Commit structure around this single MSSQL Update statement and it runs OK now. I don't normally use transaction structures unless I have more than one SQL statement happening in a process, but, well, this solves the problem, without knowing why.

Hi, I'm trying to do a MSSQL UPDATE on a table, but when I run this command the application freezes: fdc.ExecSQL('UPDATE tPGCMatches SET Completed = :pC, Result = :pR, Score = :pSc WHERE ID = :pM',[ 1, cResult, cScore, gviMatchID ]); fdc is the Firedac Connection to the MSSQL Server. This also happens if I do a Edit/Post on the table, instead. It feels like the table is locked and the command is waiting for access, but I'm 100% certain nothing else is using the table. Just wondering if there is some FireDAC parameter set somewhere for this table that is preventing access. Any thoughts would be welcome.

bazzer747 posted a topic in VCL

Hi, I've been getting a lot of Access Violations in my applications recently and have now tracked down what I think is the cause. I only 'think' because what I've done seems to have reduced the AVs. I have used Hints/ShowHint on many buttons in the apps. I tracked some of the AVs down to where ShowHint was checked but there was no actual text in the Hint property. Now why this should cause an AV is beyond me, there should be an easy coding that just show a blank, or the ShowHint should not be checkable if Hint is empty, but then this is Delphi! What I'd like to know is - is there a quick and easy way to go through all the properties in an application and check if there is text in all the Hint property where the ShowHint is checked, or vice versa see if there is text whenever the ShowHint is not checked? Going through every form and every component would take forever...

bazzer747 posted a topic in VCL

Hi I often use the Value pairs in a combo box, and can easily get the 'value' from the current index. I also use IndexOf to check if a certain item is in the list, but that checks the Name side not the Value side. Is there a way to check if an item is in the Value side of a combobox?

Yes, I have that value. Copied the old DLL (luckily I had a copy of the old dll in a Documents backup ). It's now installed in 10.3 and 10.4 without errors. Feel like a major milestone achieved :-). What I don't understand is even when I've uninstalled on 10.3 and 10.4 there are still remnants, files/registry items, lying about causing problems. Surely this sort of 'cleaning up' is a basic requirement these days of installs. I recall these problems over 20 years ago with uninstall programs not cleaning up all traces. Anyway, all's well now, so many thanks for your help and guidance ...

Well that doesn't work! Installed on 10.3, restarted as it wanted after the install - now I get Access Violations in module ParnassusCoreEditor.dll, which I OK, and then get another AV in bds.exe. And Projects don't load correctly. I've uninstalled again, and still get AVs in that dll - so the uninstall clearly doesn't uninstall properly. What a mess.

So I took out Bookmarks from 10.4 AND 10.3 (as it was screwed), does this means I can use GetiT to install Bookmarks in 10.3 AND 10.4 and they won't clobber each other? The 10.4 install overwrote that dll so I don't have a 10.3 version; does GetiT install the correct versions I suppose I'm asking, or do I have to do some manipulating?

How do I find out this 'transactioncount'?

An update …. although I can't explain fully why, but I now have the code updating! Although thereis only one SQL update in the process I put a TRY EXCEPT construct around the code and with a Start Transaction, so the code block now looks like this: TRY dm.fdc.StartTransaction; dm.fdc.ExecSQL( 'UPDATE tPGCMatches SET FirstTeeTime = :p1T, Interval = :pIn, SecondTeeStart = :p2, SecondTeeTime = :p2T WHERE ID = :pMI' ,[ c1stTeeStartTime, cInterval, c2ndTeeHole, c2ndTeeStartTime, gviMatchID ]); end; dm.fdc.Commit; EXCEPT on E : Exception do ShowMessage(E.ClassName+' error raised, with message : '+E.Message); END; Lo and behold the update went through. Note I haven't changed the SQL update command in any way, or any of the variable values /parameters. So, like many things in Delphi, it is a mystery. I normally use the Start Transaction construct where I am doing several SQL Updates &/or Inserts to different tables, so wouldn't normally need one around a single SQL command. The problem I have (now) with the above code id I normally have a Rollback if the transaction fails, but I'm unsure where I can put this, or even if it is needed as an error presumably won't do the Commit and will go to the EXCEPT. My lack of knowledge shows here.

Lars, Yes, I agree, it's not getting past pre-processing. I've double checked the values in the parameters and they all have valid values. I ran the update using just one of the parameters at a time, thinking it was one of them that was the problem, but whichever parameter was used gave the same problem. To TigerLilly, thanks for your input. I get the same behaviour from another PC, and the same when the update is going to my Live SQL Server (as well as my Test SQL Server). So all this (to me) points to the command never leaving the application. I'll look at that trace info for SQL, thanks, even if the Monitor isn't sending anything there - it will at lkeast prove nothing is getting there. Just in case it is I'm recreating the table to do some more testing, and from a new (small) application! I'll beat this problem to death … eventually!

I removed it from 10.4, but same issue, so yes it's the 10.4 version (1.6) of the dll which has overwritten the one used by 10.3 (1.0 version). I've removed Bookmarks from 10.3 as well now and will leave them alone until someone in Embacadero does some proper testing before unleashing these damaging elements! Very annoying.