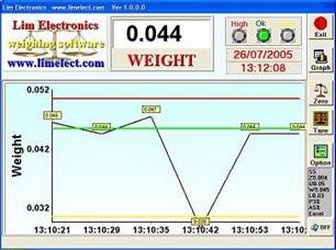 Content Count

161

Joined

Last visited
Community Reputation
23
Excellent
Recent Profile Visitors
The recent visitors block is disabled and is not being shown to other users.
limelect replied to Turan Can's topic in VCL

@Turan Can I have been researching this problem for a year now. The last conclusion is that it has a huge problem. Unsolvable especially between windows 7 and 10. Also, the program run "As administrator". I have a huge amount of software most in C but non gave a definitive answer. However "FastCopy" dose it locally while running but not all the time. And since I have its source in c++ I could not duplicate its behavior in Delphi. Whoever you buy a solution from check all the above before paying.

limelect replied to Turan Can's topic in VCL

If you have no solution yet I have it on Freelancer.

Well we will meet again (and it might be a long time) when I have some news for you. Sorry, but it will take a long effort to find whats going on. It seems that d10.2.3 with my software does something to explorer. As I said the hidden comes and goes. However, the software on its own is full proof (i hope) and nothing like that happens. No complaints from people using it. I personally using it for years !! Thanks for your help

Ok, I did succeed to make a hidden explorer. How? by executing on D10.2.3 my software. I will keep you guys posted.

The only thing left is to scan the memory. But if the hidden disappear somehow I cannot reproduce it since I do not understand how it happens

@Fr0sT.Brutal One word. I tried. For the hidden, it did not help. No association to Explorer. If you think you know what hidden mean I am willing to learn. the fact is that even "Winspector - Ultimate Windows Spy Utility" did not help. The obvious fact that somehow the hidden disappear. It is a problem I never encounter. I cannot even make that happen. The only thing I am left with that ShellWindows.Count shows it exist. you can try , I am sure you will not be able to see the problem, or maybe yes? var ShellWindows: IShellWindows; if Succeeded(CoCreateInstance(CLASS_ShellWindows, nil, CLSCTX_LOCAL_SERVER, IID_IShellWindows, ShellWindows)) then Label2.Caption:=IntToStr( ShellWindows.Count);

My kind of work needs me to move from one directory to the other very often. Many but many times a day.

@Lars Fosdal I appreciate your help. But my need is not something can be solved as per your suggestion. I would have done so. First, you can read the description at http://limelect.com/downloads/explorer-list/ Let me explain what it does. The idea to have links by name to directories it is kind of a short cut. It is on the toolbar and when you press a name it opens explorer, ontop, at the directory. ALL MY SOFTWARE comes out of a need. I could not go to a directory by pressing the mouse button a few times. It bugs me. That way I go to a directory at once. As a benefit of this, you have a HISTORY that brings you back to a few days where you worked. I hope this clarifies why is the problem. lastly, if there is an open explorer (=0) I use it otherwise, I open a new one. P.S a few YEARS ago I asked for help to translate c++ to Delphi you remember? it was for this program

Well, guys, I give up. I will solve my problems alone. And P.S I started my knowledge a little bit even before Delphi #1. Of which I used quite a lot. And thanks again.

@David Heffernan I never said just one there can be many explorer. But my software chooses the first in list. The problem debugging such problematic software that comes and go make me wonder if I am on the right track for solving the hidden explorer that comes and disappears at will. I might be missing something in my software. Maybe you should download my software and see what it dose. There are a lot of people using it and it is quite useful for us. Just unzip and use. No installation. you can always delete.

@timfrost No, because process ID does not mean you know to which process name it belongs. If you have a program.exe it has a name and process ID. But a hidden process does not have any name just a number. Or does it, if so what is the name behind explorer. Just an ID does not mean much since you do not know to which program it belongs, very often. especially when the program for some reason is hidden. Do not forget Dispatch := ShellWindows.Item(i); is nil does not give back any known to me information To sum it up I have a program you can download http://limelect.com/downloads/screen-capture/ That cath anything with ID a different kind of screen-capture.

What is so crazy about that problem that I came back to check an idea about my software the HIDDEN explorer VANISHED without a computer reset. Now I am back with explorer OK.=1. I have to wait until the problem will reappear. I do not know if fulling around with a process program did it??? crazy Thanks in any case guys.

@David Heffernan You are correct but... When you open an explorer it will be first in the list (ShellWindows =0) I made sure I am correct. Now if you open another explorer it will be second (ShellWindows =1) and so on. However in my case, if (ShellWindows =0) is hidden I am in trouble but I fixe it with a message and some process. It will be nice if I could delete (ShellWindows =0) and I hop (ShellWindows =1) will be (ShellWindows =0).

@Fr0sT.Brutal Let me elaborate. Once in awhile Explorer closes. It happened while I develop. I do not know how it happens since it is not a problem affecting computer work. Then, with reopened explorer, I go to a directory as needed. Now you have 2 Explorers. One with the directory needed ANOTHER HIDDEN. How do I know? Since with ShellWindows I count 2. I want to be able to delete the hidden explorer. Looking for process did help. As you understand this is not a common problem and there's NO documentation about such a problem. Before asking for help I tried a huge amount of API variations and programs. However all really on ShellWindows. I could not find any different way to see explorer full information in memory. As for that, I need help.