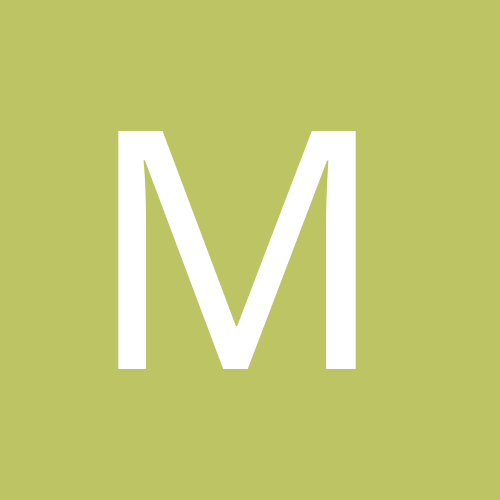 Content Count

17

Joined

Last visited
Community Reputation
9
Neutral
Recent Profile Visitors
The recent visitors block is disabled and is not being shown to other users.
In modern Windows (I think they started with Win7) you could use the Windows Desktop Duplication API. A delphi wrapper can be found here https://github.com/tothpaul/Delphi/tree/master/DesktopDuplicationAPI

Yes, mine arrived yesterday.

No, in your example both loops will be O(INFINITE). Well, not quite. It would be O(MaxDouble / x) to be precise.

In theory, yes. But which unit tests can or do test the specification in full? Well, maybe some do, but e.g. the all so often used example of a unit test for an addition fails to test the full specification.

I would argue that the same is true for single threaded code as well.

M.Joos replied to azrael_11's topic in FMX

Be aware that there is a bug in the TMediaPlayer component that reports an "unsupported media file" error when it should have reported a "file not found" error. So first check if the file you are pointing to actually exists.

Although I wouldn't phrase it like this, yes, this version should work. Variable capture is actually an important feature of anonymous methods. Without, they would hardly be more than a fancy way of procedural types.

This is not a bug, but expected behavior: This is what variable capture with anonymous methods is all about. But I agree, this can sometimes be hard to spot and lead to unexpected results as in your case.

Thanks a lot. I will look and eventually extend your code somewhat. I am really missing the OI expert from Uwe Schuster, that went along similar ideas that you have. So maybe I can come up with a similar solution than Uwe's expert. At least your code is a good starting point, so thanks a lot for sharing.

Hi Attlia, looks very promising. But where can I find the code fort it ?

Thanks a lot, works like a charm, also in RIO. Now if you would also have the "old" Object Inspector Expert from Uwe ..... that would be a dream !

AFAIK this is not a feature of the official Delphi IDE, but rather a plugin from Uwe Schuster that is no longer supported for recent Delphi version. Correct me if I am wrong as I love live blame very much, but can't use it except for Delphi XE.

Thanks Uwe, done and works now as expected. As I am using MMX (and starting to see its benefits more and more) I have encountered a few other problems, but I will post separate threads for those.

Thanks Uwe, indeed, there is no Indexers subfolder in the folder HKEY_CURRENT_USER\Software\Raabe Software\Shared\RootDir is pointing to. See attached image what this folder looks like on my system.