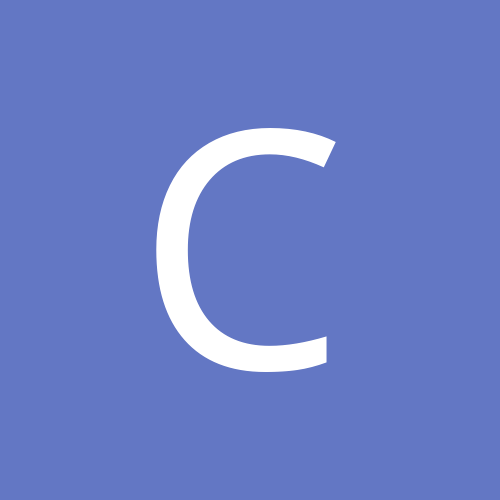 Content Count

47

Joined

Last visited
Everything posted by CarloM
Hello, I would like make a massive insert into same partition key, On C# I see code but not in delphi. Any workaround ?

CarloM posted a topic in FMX

Hi, I need to store into DB.sqlite GPS coords in Android, the problem is that I need get all time even if application is not active. I use delphi sydney, any recomendations ? Thank you in advance

CarloM replied to CarloM's topic in FMX

Thank Dave. works like a charm with Delphi Sydney

CarloM posted a topic in VCL

Hello, Last years I used Mapi for compose email and send it via outlook. I found this code that works well on my PC. Anybody can say me what is the best method for compose and send on outlook actually ? const olMailItem = 0; var Outlook, MailItem: OLEVariant; begin try Outlook := GetActiveOleObject('Outlook.Application'); except Outlook := CreateOleObject('Outlook.Application'); end; MailItem := Outlook.CreateItem(olMailItem); MailItem.Recipients.Add('test@gmail.com'); MailItem.Subject := 'your subject'; MailItem.htmlBody := Memo1.Lines.Text; MailItem.Display; Outlook := Unassigned;

Thank you, Used this class for years ago ? is it compatible with most outlook (2010.... 365 ) ?

CarloM posted a topic in VCL

Hi, I am trying to generate an appx with Delphi Sydney, but I dont know where deploy database file, reports files,... for read/write. When I compile for Mac use this remote path "Contents\Resources\StartUp\" for DB files, reports,.... But on Windows I don´t know if exists especial folders. Thank you so much

As I understand... I need to copy manually files to another folder ? I'm surprised...

I can't believe the installer can't copy the files directly to the user folder with read and write permissions

But, copy manually files on first run ?

C:\Program Files\WindowsApps\MYAPPNAME_1.0.0.0_x86__ay3z6v4jhrvfp

at first time, for current user

Yes, Create a folder named %APPDATA%. Not resolve

It does not work, It creates a %Appdata% folder. I don´t understand it, if I need to use a local MS access DB, where is the correct location path for deploy this file ?

Hi Lars, the question is where I specify data folders under deployment window see image for clarification

CarloM posted a topic in VCL

Hello, How can I sign digitally my *.exe with a SSL EV ? RAD allows sign it for Windows Apps ? I would like use a cert like this https://www.digicert.com/code-signing/ It is expensive, any recommendation? thank you

Hello, Digicert says that Microsoft has discontinued their SysDev program. Any cheap alternative for EV SSL code signing ? Thank you

Hello, With last update of operating system (Mac OS Catalina 10.15.3) I can´t send emails via Indy. I use a gmail account. I receive this error: Invalid dylib load. Clients should not load the unversioned libcrypto dylib as it does not have a stable ABI. Any idea or fix ? Thank you

I use last delphi Rio 10.3.3, I understand that includes last indy ? compiled app with 10.3.2 works ok but no last version of delphi

Hi Dave, but you deploy dylib ? actually I use openssl from mac os

CarloM posted a topic in VCL

Hello, I am looking for a components / code for works with EDI system with a delphi custom ERP. (invoices, customers,...) Any suggestions ? Regards

CarloM posted a topic in FMX

Hello, I would like to know about actual components / code / articles for monetize a delphi App. Thank you show much

Thank you. Is posibble use adsense with Mac and Windows to ? inside app... Regards

Yes, it is an option. Exists other methods ?