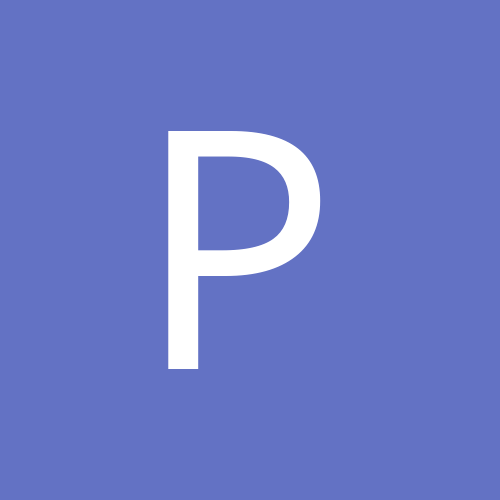 Content Count

799

Joined

Last visited

Days Won

4
Community Reputation
111
Excellent
Recent Profile Visitors
The recent visitors block is disabled and is not being shown to other users.
I have found a time-consuming workaround: Create a dummy TPanel inside the TCard container inside the Structure Panel and then paste the object from the clipboard to the Panel inside the Structure Panel. Then inside the Structure Panel DRAG the pasted object from the Panel to its parent TCard. (Then afterward you can delete the dummy Panel). Obviously, the IDE DENIES to paste onto a TCARD inside the Structure Panel but explicitly ALLOWS pasting onto a TPanel inside the Structure Panel. This is weird!

When right-clicking a container-component (e.g. TCard) in the Designer Structure Panel, the PASTE Item in the Edit sub-menu is DISABLED, although there is a valid object text in the clipboard (e.g. from a previous object copy action): Can anybody confirm this?

I prefer "Warror". It sounds better.

I am not sure whether this is a bug or not.

Delphi 10.4.2: Has anyone ever had a Warning and an Error at the same time?

Come on, why do you start again with harassment? Does it make you feel good?

You do not understand the concept of SVG-ImageLists: SVG-Images are not scaled in SVG-ImageLists, the pixel-output of SVG-ImageLists is scaled according to the user setting. And the IDE does not have to determine any scale. Let the user determine the scale of the icons according to his wishes.

Instead of forcing "HIGH-DPI on the IDE, wouldn't it be better to use SVG-ImageLists for the toolbar-icons and menu-icons, and for all other IDE-components have a user-configuration for the font-sizes? It would be so easy!

Isn't it time to undock the Designer from the rest of the IDE?

Does anybody know what the CODENAME for 10.5 will be? Maybe "LUNARBASE" or "DARKSIDEOFTHEMOON"?

They write: "High DPI IDE Support". Is that meant for the WHOLE IDE or only for parts of the IDE?

It has some tiny rendering errors with some very complex SVG documents. But it is easy to use for Icon-List purposes. For Embarcadero it would be perfect. As I said, the effort for Embarcadero would be minimal.

Is this a request to Embarcadero to use SVGIconImageList for the IDE toolbar-icons instead of the stone-age 16x16 Pixel-ImageLists? Will Embarcadero hear the request? BTW, all the icons Embarcadero uses for the IDE toolbar-icons are also available as SVG icons. So the effort to switch to scalable icons would be MINIMAL!

In the Delphi 10.4.2 Source Editor, when hovering the mouse pointer over a Property Identifier, the Property Name and the unit where it's declared are shown in a popup. In this screenshot, the mouse pointer is hovering over "Text": Is it possible to also show the TYPE in this popup? (In this case, that would be "TCaption").

I want MORE: I want FREELY SCALABLE icons!