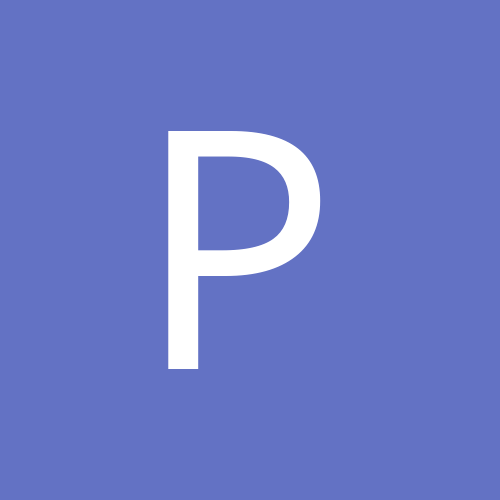 Content Count

253

Joined

Last visited
Everything posted by PeterPanettone
I am planning to buy a Mac Book Pro 15" with With Windows 10 Pro 64bit on Parallels and install the newest Delphi IDE in that Windows 10 Parallels VM. Are there any (compatibility) problems when running the IDE in a VM on Mac Book Pro? Any hints or recommendations?

PeterPanettone replied to PeterPanettone's topic in General Help

I am new to Mac. What is the Mac-share? Is that outside of the Windows 10 VM? So can the IDE inside the VM save/load files to/from outside the VM? What do you mean with "compile twice"?

When opening the GetIt window in Delphi 10.3.1 I get this error message:

Example: A unit's uses clause contains a unit DSiWin32, for example: I know that the unit's file path is: F:\Users\Peter\Documents\Embarcadero\Studio\20.0\CatalogRepository\OmniThreadLibrary_3.07.6-Rio\src\DSiWin32.pas Question: Is there an easy function to extract this path from the Library paths of the current IDE? Example: MyPath := GetUnitPathFromCurrentLibrary('DSiWin32.pas');

PeterPanettone replied to dummzeuch's topic in Windows API

Windows Messages is not complicated: Pass the window handle of Program1 as a parameter to Program2 which then sends the string back to Program1 as a Windows Message. Or - if Program2 is a console type program: Simply (programmatically) read the console output of Program2.

Peganza has kindly released a patch for Pascal Expert 9.5.0.0 to make it work with Delphi 10.3.1 (previously it worked with Delphi 10.3.2). From the Peganza website: "Pascal Expert is a new plugin for Embarcadero's Delphi IDE (RAD Studio). It does a static analysis of your source code, to detect possible issues and errors in your code. The results will help you better understand and produce code of higher quality, consistency, and reliability. Pascal Expert sits right in the Delphi IDE, so it lets you find problems earlier, and fix them right on the spot!" You can read more about Pascal Expert here: https://www.peganza.com/find-bugs-early-with-pascal-expert.html I highly recommend Pascal Expert to optimize your code and make it potentially error-free.

That worked in 10.3.1. But will I get those items specific for 10.3.2 and not for 10.3.1?

PeterPanettone posted a topic in GExperts

I have filed this new feature Request: The Procedure List should have a Flow Diagram option. What does this mean? Let's assume a unit has this source code: Then the Flow Diagram option would show the following diagram in the Procedure List window (instead of the list of procedures): Left-clicking on a diagram item would show the clicked procedure source code in the source pane. Double-clicking on a diagram item would show the clicked procedure source code in the source code editor. This would be a VERY USEFUL Procedure List view mode! Here is the URL of the Feature Request: https://sourceforge.net/p/gexperts/feature-requests/74/

This is the Pascal Analyzer 8.1.0.0 Call Tree report for the above example source code: However, when using this report, the user would have to buy Pascal Analyzer. So I probably will use the procedure list created by the GExperts procedure list. (Or the one used by the CnWizards procedure list).

Is it possible to customize the font of the Live Doc editor?

I have found it. It's here:

In the Call Tree Diagram, when the mouse pointer hovers over a diagram item, then the source code documentation of this procedure is shown in a formatted hint:

The methodology I have in mind is to take the list of procedures generated by the GExperts Procedure List and convert it into a graphical Call Tree diagram by using the rules of logic. Would you agree with that approach?

"call stack" is a term from the IDE's debugging functionality and refers to the "visited" source code lines, I believe. The concept I have called "Flow Diagram" is in practice a sum of all possible call stacks, a diagram showing the complete call tree. Is this definition appropriate? Or how would you name/define the concept?

I would create my own from the TMS Diagram component.

That partly depends on my body's ability to metabolize large quantities of coffee. No, but seriously: Is it allowed to use a closed source DLL dependence? Or do you know a good open-source diagram component?

Colors in the Flow Diagram (this is a personal suggestion which could be customized): • FormEventHandler procedures: Fuchsia • ClickHandler procedures: Green • General ClassMethod procedures: ... • Functions: ... • Etc. etc.

I could also imagine the Flow Diagram View as an additional IDE main view tab after Code, Form Designer and History:

You mean when debugging? No, no, just a representation of the source code in the source code editor. With "MM" you mean ModelMakerTools or MMX?

AFAIR, ModelMakerTools had a lot of complicated abstractions. But what I need is only a very simple flow diagram as shown above.

The wuppdi Welcome Page start-screen text overwrites the next line on the IDE start-screen, as you can see from the above screenshot.

Daniel, first of all, thank you very much for the WWP! And I suppose you wouldn't give away the source for users to compile it themselves for their version?

Are you sure you mean "as the first package to be loaded"? Wouldn't that move the problem at the top of the splash list?