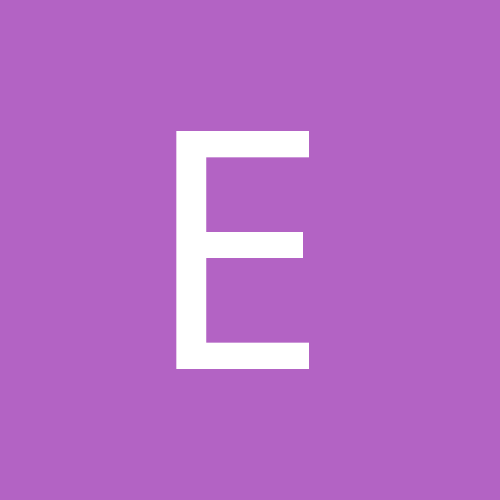 Content Count

32

Joined

Last visited
Community Reputation
1
Neutral
Recent Profile Visitors
The recent visitors block is disabled and is not being shown to other users.
ertank replied to ertank's topic in FMX

Yes, iOS 10.x simulators are working. I was so tired downloading and testing those simulators that I feel the need to ask in here. Thanks.

ertank posted a topic in FMX

Hello, I am using Delphi 10.3.1 Rio and I am very new to iOS part of FMX platform. I have macOS 10.14 Mojave and XCode 10.2. I am not sure if that is a correct setup. My trials convinced me that it is simply impossible to install any older version of XCode on macOS 10.14 Mojave. When I try to run a blank project on iOS Simulator targeting iPhone 5s and iOS SDK 11.0 or, iOS SDK 12.1 or, iOS SDK 12.2 (I am yet to try iOS SDK 9.0): I see splash screen right after running newly installed app and then it closes instantly without any message being displayed. I could not see empty form just once. I believe application is crashing, but I do not see any log messages or anything about that. I cannot understand reason why. As to documentation iOS 12, iOS 11, iOS 10 is supported by Delphi Rio ( http://docwiki.embarcadero.com/RADStudio/Rio/en/Supported_Target_Platforms ). There are no details as to XCode version or macOS version that I should be using for testing or deploying iOS apps. On the other hand it is indicated in the URL that macOS Mojave is supported and same application indeed runs fine when I target to macOS Mojave 32Bits. 1- Is there anything that I am doing wrong? 2- Is there a way I can test an iOS application using that setup? Thanks & regards, Ertan

ertank posted a topic in FMX

Hello, Using Delphi Rio 10.3.1 and I have found following thread exactly same as my problem https://forums.embarcadero.com/thread.jspa?threadID=229924 There is no relevant bug report that I could find. So, I did add one: https://quality.embarcadero.com/browse/RSP-24168 Your support is welcome. Thanks & Regards, Ertan

ertank replied to CRO_Tomislav's topic in VCL

Hello, Are you building for Windows? If yes, most of the readers today are PCSC capable. If that is the case with your reader, you are better using APDU commands to communicate with reader and cards. Check out http://www.infintuary.org/stpcsc.php

ertank replied to Lars Fosdal's topic in Databases

To be an answer to topic subject. I find https://forums.sqlteam.com to be a good SQL Server specific question forum.

I have reproduced on 10.3.1

Hello, There is a Win32 application used on a client. They face problem of "application freezing" randomly. Same binary is used in more than a single machine and this is the only machine having problems. That was not my decision, but customer could do it and they formatted the complete system, install Windows from scratch. That did not help. Since it is random (sometimes days of smooth running), I think remote debugging is not very useful here. Or, is it the only option? I would like to at least get a call stack when that freezing happens (they kill the application using task manager when that happens). Any help is appreciated. Thanks & regards, Ertan

ertank replied to Baron Software's topic in Databases

I have never used that database. On the other hand, you can check its features from here I would see if there will ever be a need to insert more than 2 billion rows in a single table as this is seemingly the hard limit on that database.

Reported: https://quality.embarcadero.com/browse/RSP-23179

I appreciate a sign in link, please.

I don't have an account that can login to quality central. Using Community Edition.

Hello, I have attached a project for re-production of my problem. When Windows scale is set to something higher than 100%, compiled exe display main form visible behind login form while login form is displayed as "ShowModal" in main form's OnCreate() event. I have worse problems further in my production application like complete freezing of application in other forms. However; - Delphi 10.2.3 generated EXE does not have that problem at all. - Delphi 10.3 exe does not have that problem (and any of other problems in my production application) if scaling set to 100% in Windows settings. I would like if someone else can confirm that is actually a problem of Delphi 10.3 Rio. I appreciate if anybody can suggest a solution/workaround. Thanks & Regards, Ertan Delphi10.3_forms.zip

ertank replied to David Schwartz's topic in Databases

There are a lot of people seemingly asking about CLOB performance. Here are some links that I've found: http://betteratoracle.com/posts/45-the-performance-cost-of-clobs https://stackoverflow.com/questions/38776560/oracle-is-there-any-performance-hit-for-a-clob-column-that-contains-rows-with What timings do you get for both data types when you execute "select * from Xxxx" from command line Oracle SQL tool?

That is latest Community Edition 10.3. There was 10.2.3 Community Edition which is already running on my system.

Thank you. It will be more clear for "Community Edition" to have version numbers, won't it?