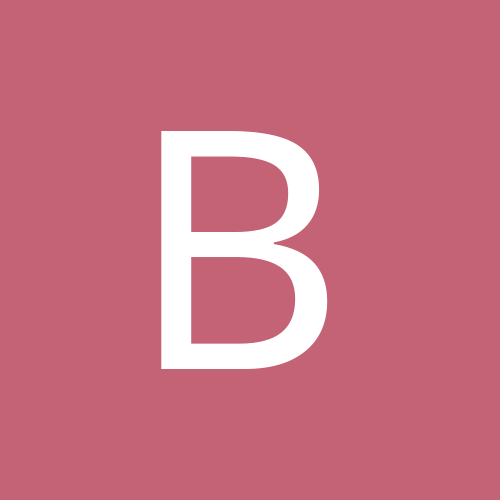 Content Count

36

Joined

Last visited
Community Reputation
6
Neutral
Recent Profile Visitors
The recent visitors block is disabled and is not being shown to other users.
@Fraser yep mine has that as well and is where all the loading of packages is seen for me. I'm fairly sure its always been like that. For me 10.1.2 loads fine and can compile.

@Cherubino have you managed to lodge or find any QC reports about this issue ? I just found this one since I managed to login finally https://quality.embarcadero.com/browse/RSP-43235 In the full release of C++ Builder 12.0, the Structure view and the "Search for a method" box at the top of the editor are no longer populated with anything. This was working fine in the last Beta. The new Visual Assist stuff works great. What happened to the rest?

Thanks for the info Dave, really appreciate it. It really should be EMB that maintains a service status page and keeps THERE CLIENTS up to date on service issues. In my opinion it presents an incredibly poor view to there customers, they can't even maintain a forum, now the same with quality portal.

Thanks, yep disabling that stupid IDE toolbar item stops the script errors!!!!!!

Fantastic, yeah that works so far for me

Anyone seen any blog or post to indicate the outage and timing of repair ? I mean this has been a known issue for days, so @Marco Cantu @Dave Millington (personal) Any posts guys about this ? Even my 10.1 patch 2 IDE is crapping out now with script errors on start up ?

I just get an Error occurred still. At least its not saying your user or password is wrong anymore giving the impression you got something wrong

After a couple million ESC keys pressed, 10.1 has crap at the top like you suggest "Have an amazing solution built in" oh heck, yeah its amazing EMB.

So seems endless script errors from the Welcome page it seems......EMB what the heck are you doing. Why do I get this from YOUR crappy setup, man. Talk about pushing people to stop using a product. Every single release seems to be a battle royal to test and see what is broken this time. Is this what you call QUALITY, we can't even lodge issues, oh the irony or is that shutdown to hold off all the complaints, one has to wonder?

@Fraser, yeah I have 10,1 patch 2 installed still as we STILL haven't been able to progress on update some projects to later versions (yeah thats a dig at you EMB). I just started it as not needed to run for a week or so. I've not had any issues with scripts prior to just testing now and got this one on opening a project. COME ON EMB !

So looks like Quality portal is having an outage. Looks like we must hope for the best and expect the worst....

Ah, thanks Dave for letting us know. You'd think it would be easy to put up a note indicating its down. I've filed a support request which is a waste of time for them and me.

Yes not seeing the structure pane for c++ either. Now I'm not able to even look at quality portal for some reason I can't login to report or see if its been reported. Frustrated like always EMB !

I've installed v12 but just tried to look at the quality portal and its says I have no access. This is with an id I have used for 15+ years, anyone else had there access blocked ? I've submitted a request but EMB just continue to frustrate me no end.

Its ALL been pretty slow to integrate Tomato functionality, this is 2-3 years (or longer) and been promised or mentioned for this amount of time. I personally was happy to see the dev but NOT happy to see it didn't even seem to be close to ready. We have had so many less than reliable C++ releases I'm just hoping it will actually be functional. My impression was if they can't show it functional, how close could it be in terms of usable, my guess is most of it won't make the next cut. I'm not part of the Beta at present.